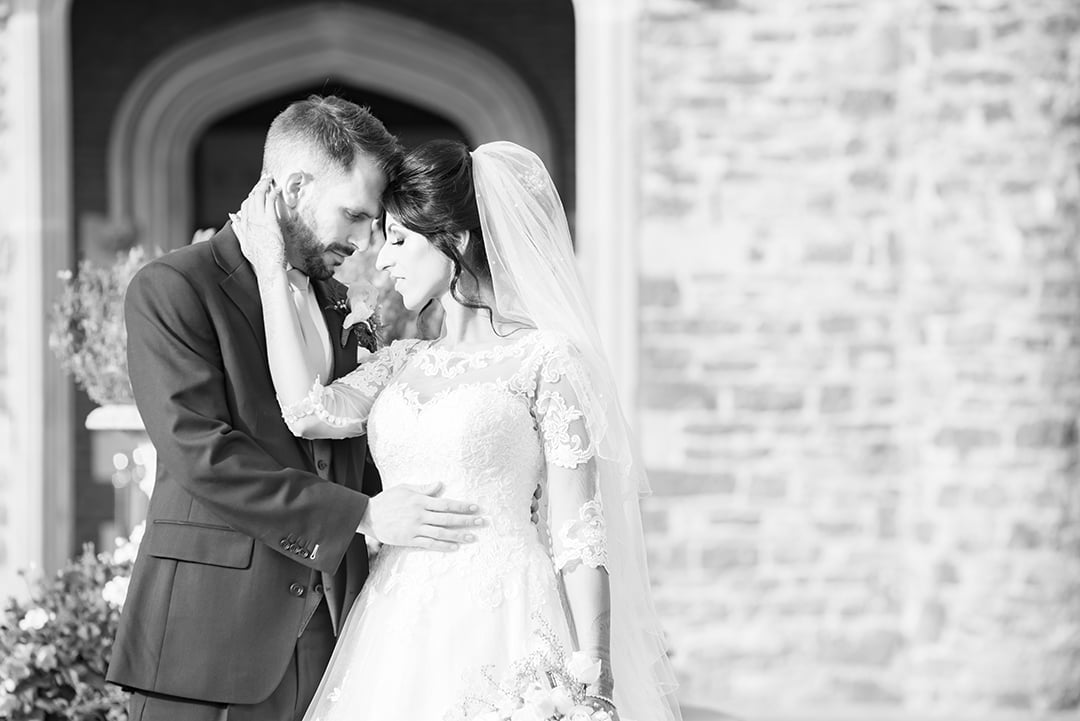 We booked Studio Cwtch for the three occasions to our wedding and they went above and beyond!! It was an intense weekend and despite the stresses, number of people, different traditions- they managed to capture it all perfectly. We followed up with queries about photos and again they went above and beyond to help us with them.
The photos are absolutely stunning and we could not have asked for nicer photographers!! Even our wedding guests said how lovely both Jacs and Paul were! Jacs looked after me so much during each day too (like family would).
Thank you for doing a fabulous job - we cannot recommend them enough.
Sadia & James
I cannot put into words how delighted Elliott and I are with our beautiful wedding photographs. They are spectacular and we are over the moon with every single photo.
Paul and Jacs are a wonderful couple who make you feel so comfortable and they arrived on our very wet and rainy wedding day with a smile! They used the hotel grounds so creatively, regardless of the weather, and even though Paul and Jacs were soaked, they continued to capture wonderful memories of our special day.
We are so very grateful for everything you have done for us, and you have made it extremely difficult for us too choose a few photos to frame, we will have to buy a bigger house just the show off all the photographs.
If you haven't already booked Paul and Jacs for you special occasion you really are missing out because I can only assure you that their work is exceptional and I cannot express how happy we are with the service and photographs we received.
THANK YOU BOTH!!!!! 😁😁😁 FIVE STARS!!!!
Shanna & Elliott
Not much to say but we love Paul and Jacs, Everyone should book them! 
I was anxious when it came to picking a photographer, but after meeting these guys at a wedding fayre (before we even had a date for the wedding!) we had decided we wanted them as our photographers.
I don't consider myself as particularly photogenic and hate looking at myself but our photos are amazing and I love showing people.
I also would just like to apologise for the boys, but I love their photos as they are clearly relaxed and messing about!
Muchos love!
Jess & Phil
Well.. what can I say?? 
My husband and I just viewed our photos on a beautiful slide show and they're just out of this world! 
Lloyd and I didn't want our whole day taken up by photos with nearly 100 guests to get around, so Paul and Jacs spent as little time with us as they could and what they managed to do in their quick photo sessions with us is just amazing! 
On the day, we had so many compliments regarding the pair of them: about their professionalism, their speed and how helpful Jacs was, helping with my dress! 
They have captured the best moments of our day and we can't wait to share the images with our family and friends , they're going to love them! 
I'm proud to have these photos to cherish for the rest of my life... to say I recommend them is an understatement... for a professional and friendly service and INCREDIBLE photos, you HAVE to have Studio Cwtch, you won't regret it!!!!!
Sian & Lloyd
When we met Paul and Jacs back in January at a wedding fayre at our venue we instantly knew they were the right photographers for us.
They are so easy to get along with and listen to all your requests for your wedding intently. The whole process from booking to receiving our photos was very relaxed but also professional.
On the big day they made everyone feel so relaxed in front of the camera and we had a lot of people tell us how much they liked both of them.
The photos are absolutely perfect, everything that we could have wished for and more.
Liz & Geraint
We instantly clicked with Paul and Jacs, not only were they our amazing wedding photographers, we now consider them friends.
During the lead up to the big day, we met a couple of times for coffee to ensure they got to know us and vice versa so they could understand what photos we would like.
On the day they were hugely efficient (very much necessary for a winter wedding, when all the guests were freezing for the outside photos).
They were not only the best photographers, with fabulous ideas, but also helped calm our nerves, ferried outfits to and from different rooms, helped put my veil in, sorted out my hair when it was getting on my nerves...the list is endless...
Everyone NEEDS a Paul and Jacs at their wedding!
Thank you so much guys!
Emily & Phil
Anyone looking for photographers should use Paul and Jacs.
They are lovely people who take gorgeous photos.
On the day of our wedding they made us both feel relaxed and we had a good laugh whilst posing.
They managed to capture all of the special moments throughout the day and we can't wait to create our wedding album. 

Thank you so much, 

Lauren & Rhys
Jacs and Paul from Studio Cwtch shot our wedding at the Llanerch Vineyard on 9th August 2018 and what an amazing experience it was.
Everyone was commenting how professional and friendly they both are. They put myself and my Bride at ease from the very first meeting and we really built a friendship with them from the get go.
They bounce off each other and provide a comedy element which takes away some stress.
They both interact with everyone and really help you get through the day knowing when to give you a few moments to then getting you going again to make sure you get all the shots you want.

I would highly recommend Studio Cwtch and I can promise you won't be disappointed .

Thank you both so much again!!
Brittany & Matt
What can I say, Studio Cwtch are just out of this world fantastic photographers and a lovely couple to boot!
We had them for our wedding photography after they did an amazing job for my sisters wedding 5 years ago!! As soon as I got engaged they were the first people we booked and I would have moved the wedding date to have them!
They make you feel totally at ease, take shots that you would never even knew you could get and they catch moments when you are relaxed due to having two great photographers working together catching those little details throughout the day.
Our engagement shoot was a fantastic way to prepare for the day too, making sure we knew what poses we could be in and teaching us how to stand to get the best shots!!!
Thank you so much for capturing our day and all the laughs and giggles on the day!!
Laura & Ashley
Paul and Jacs first did my daughter's wedding.
They were very professional but fun and joined in with the spirit of the day. They couldn't do enough to get the best shots but did not get in the way either.
One guest commented how lucky we were to have friends that were such good photographers!

As a result of this booking, we also booked them to do our own wedding a couple of years later.
The time taken in the pre-wedding shoot helped to relax us for the shots on the day, and this allowed them to get some great fun shots on the day.
Sue & Bruce
Hi Paul & Jacs,
This is just a quick note to say how much we love the photo album. We knew it would be great, but we really didn't realise how perfect it would be.
You both have really exceeded our expectations, not just for the photos, but for the advice during the build-up, the service on the day and the aforementioned album.
Thank you so much for being great photographers and friends during what has been the best experience of our lives so far.
Thanks again.
Emily & James