We're so sorry but we have no more availability for May, June, July and August 2023, with limited availability in April, September and December.
Welcome
Hello and welcome!
We are thrilled that you have taken the time and that you are considering booking us as your wedding photographers. We can't wait to get to know you and learn more about your big day. For now though, we want to start out by sharing a little about us and what it means to be a Cwtch Couple. Take a look at our website and once you've had a good nose, let's chat!
The original
Cwtch Couple
We are Paul and Jacs and we've been photographing weddings together for 15 years. Rather than a long and boring bio, we wanted to share a few fun facts so that you can get to know us a little more.
* We met 20 years ago online before dating sites even existed.
* We met face to face a day later and Paul moved to Wales two weeks after that - you might say 'love at first sight'!
* We have a passion for art, which you'll see if you ever use our stairs!
* We love travelling and seeing the world together (destination wedding? we're in!).
* We enjoy spending time out walking with our pup Cwtch (too cute for her own good).
We feel incredibly fortunate to be able to do the work we do and meet so many amazing couples, who often become friends.
We're on Instagram
Images here get updated daily-ish.
Don't forget to comment on the ones you love
or on images that catch your eye.
Studio Cwtch Ticklist
At Studio Cwtch, we have a very unique and super easy pricing structure. Our ticklist allows you to create a truly bespoke photography package as you can tick exactly what you want.
Each tick is £100 so all you have to do is tick away and tot up the ticks
for your very own personalised Studio Cwtch wedding package.

Click the + for more details about each tick.
This covers photography of shoes, bouquets, rings and bubbles etc. Dresses (prior to being put on), final touches of makeup and hair and getting into your dress.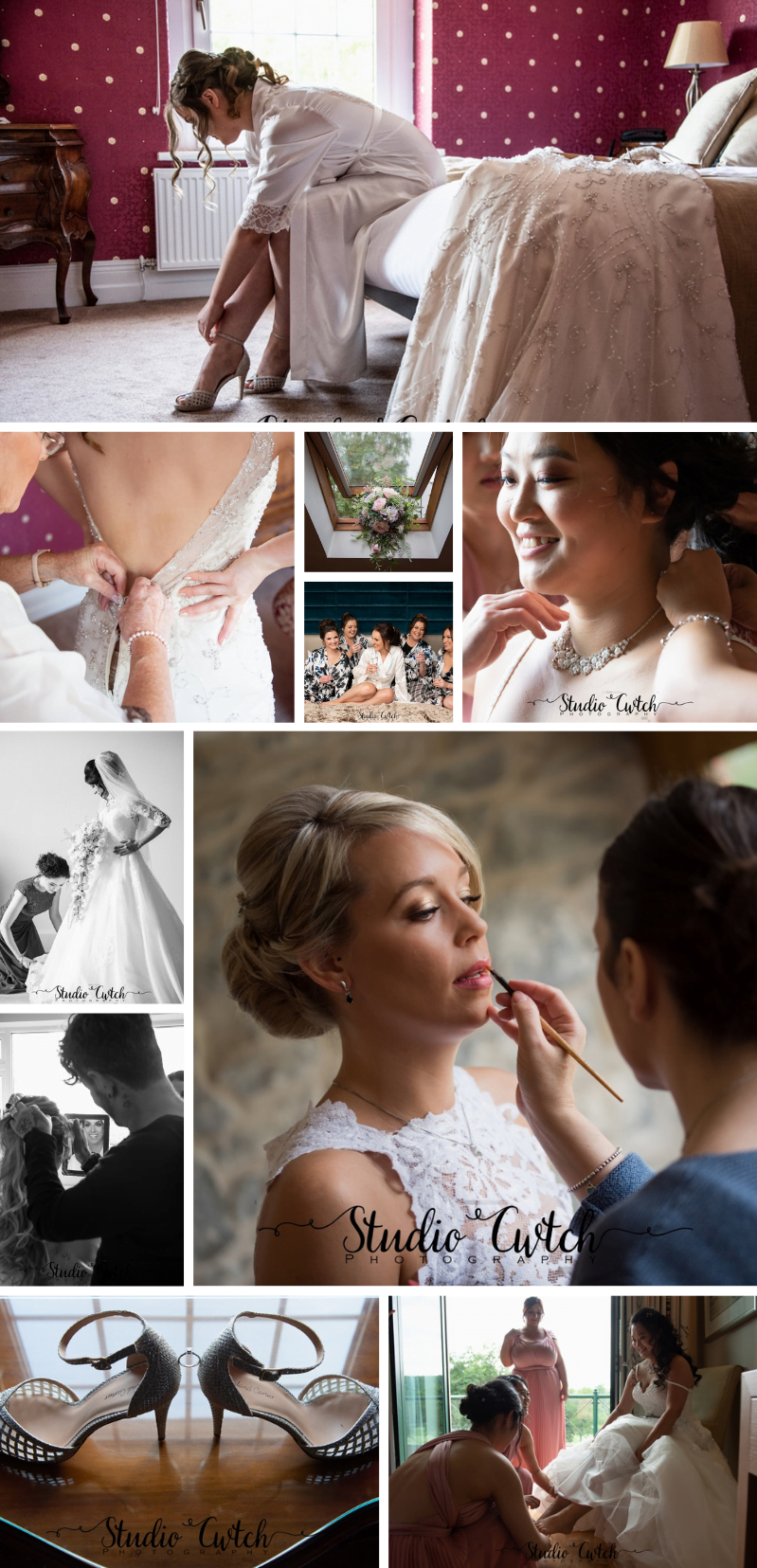 Bridal Portraits and her Groups
This is beautiful photographs of you in your dress, dad's first look then you with your parents, bridesmaids and other special people.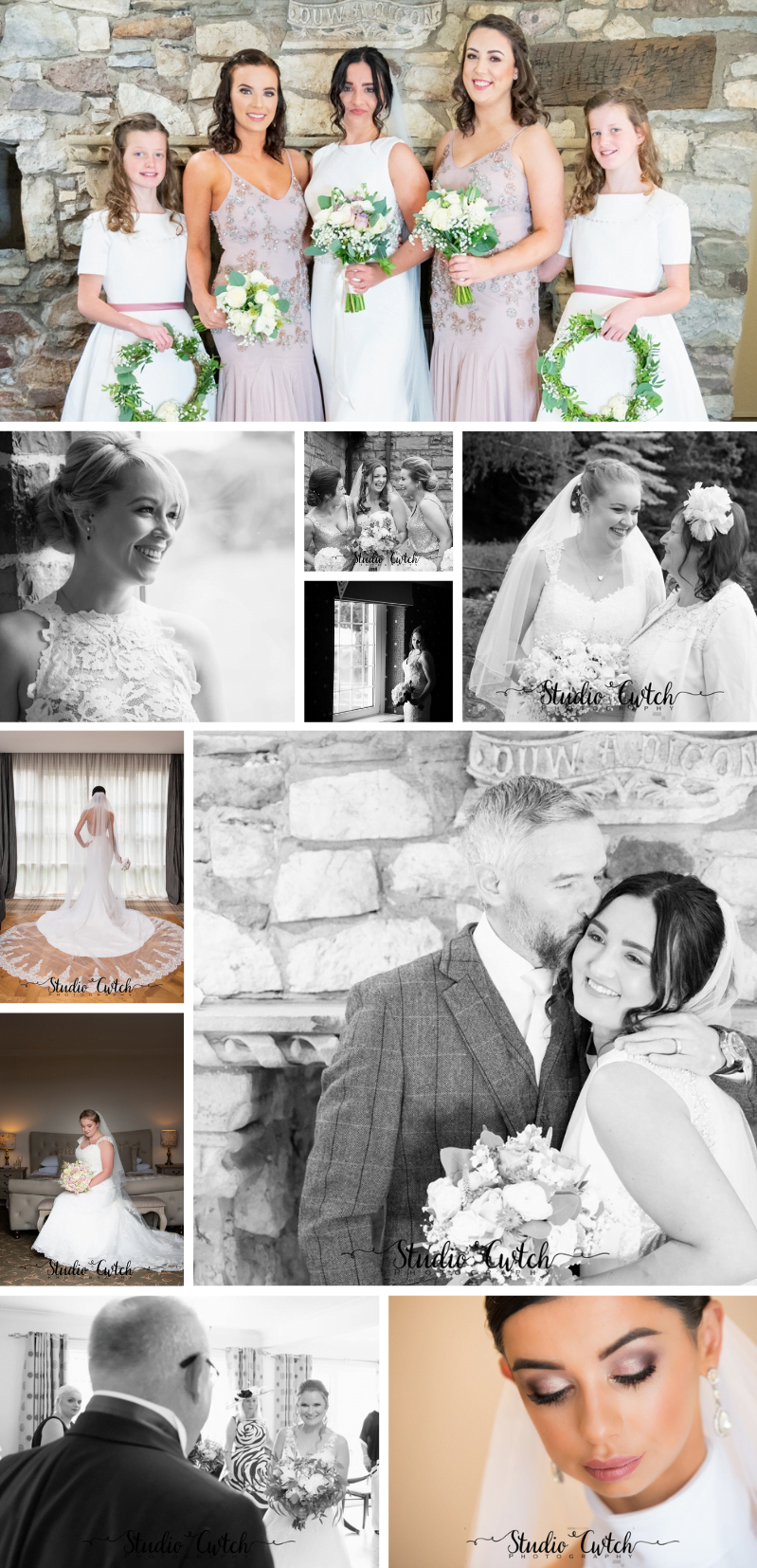 Groom shoot and his Groups
Photographs of the groom, details of his tie, button hole, watch and socks! Then with his best man, his ushers and other groomsmen and his parents.


Arrivals and Anticipation
The bride arriving outside the church or ceremony room. Photographs of the groom awaiting his bride's arrival. The processsion down the aisle and arrival at the front with your first sight of each other.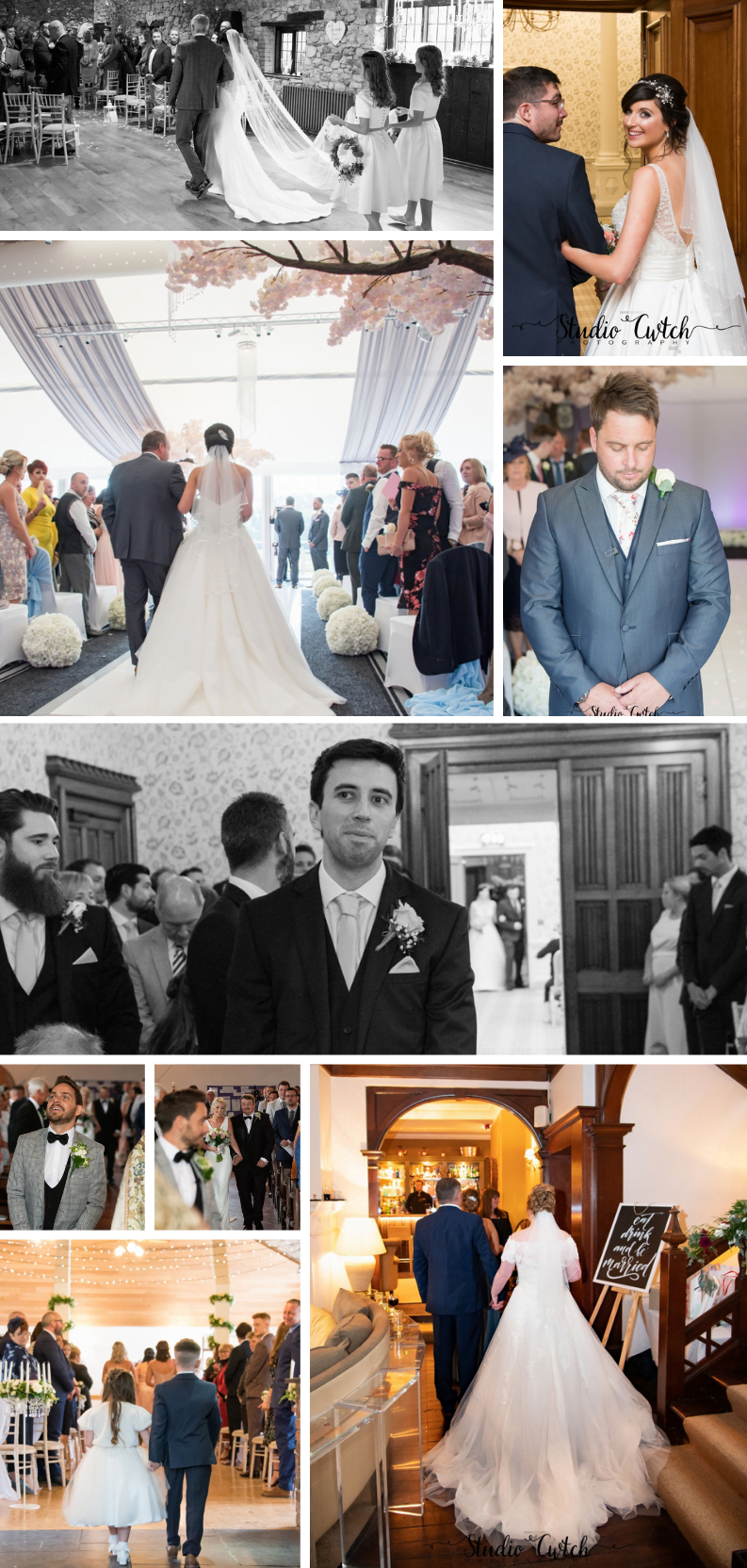 As it says on the tin - your vows to one another, the exchange of rings, your first kiss, signing the register and your return walk up the aisle as newlyweds!


Confetti and Conversations
Confetti - be it bubbles, flutter paper or petals. As you walk down the aisle, or a confetti crowd, inside or outside.
And then mingling shots of you and your guests catching up at your drinks reception.


Photographing the extras that you've booked for your day - the magician or caricaturist, the dove release or lucky chimney sweep, the singing waiters or lindy hop masterclass, the fire breathers or the showgirls - what ever makes your day 'your day'.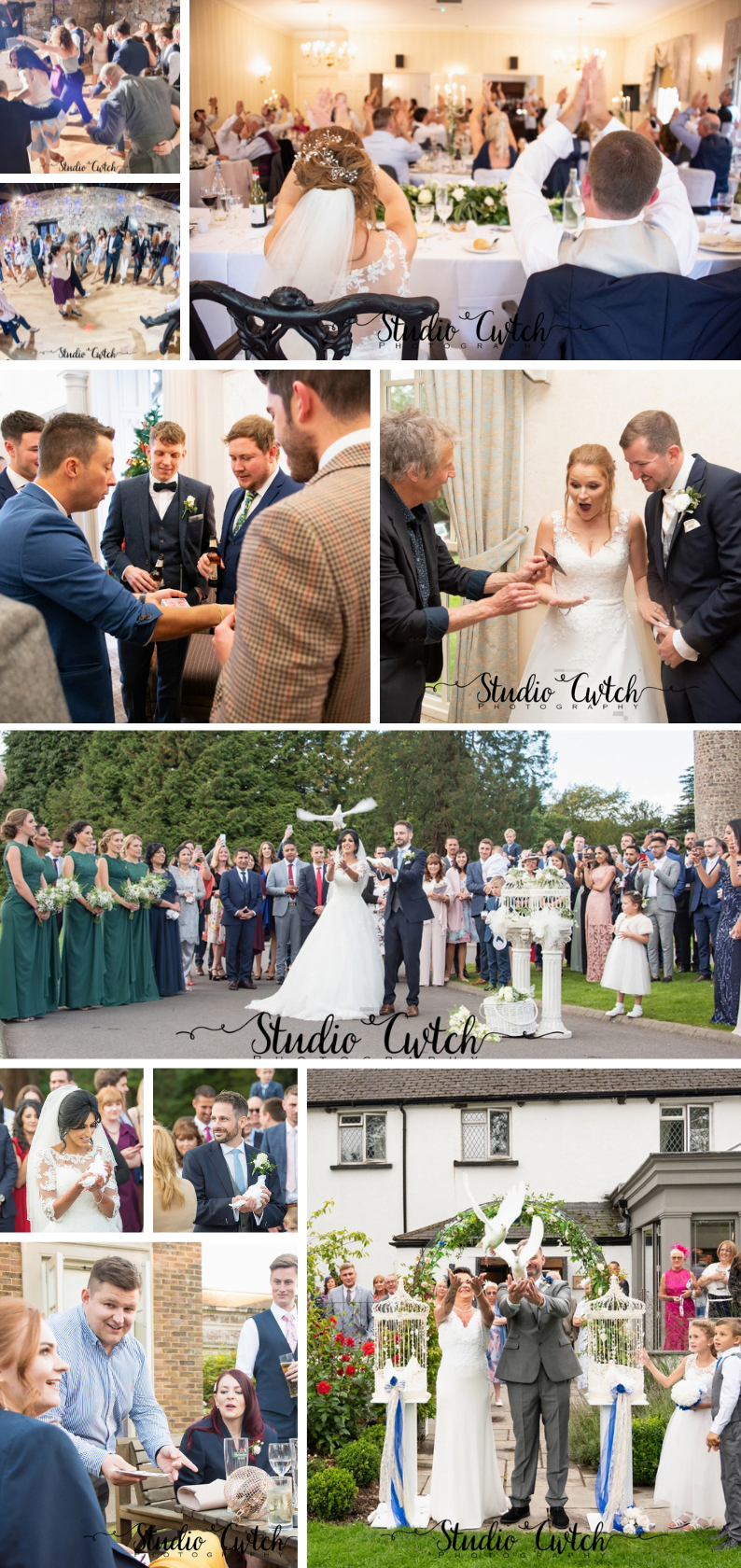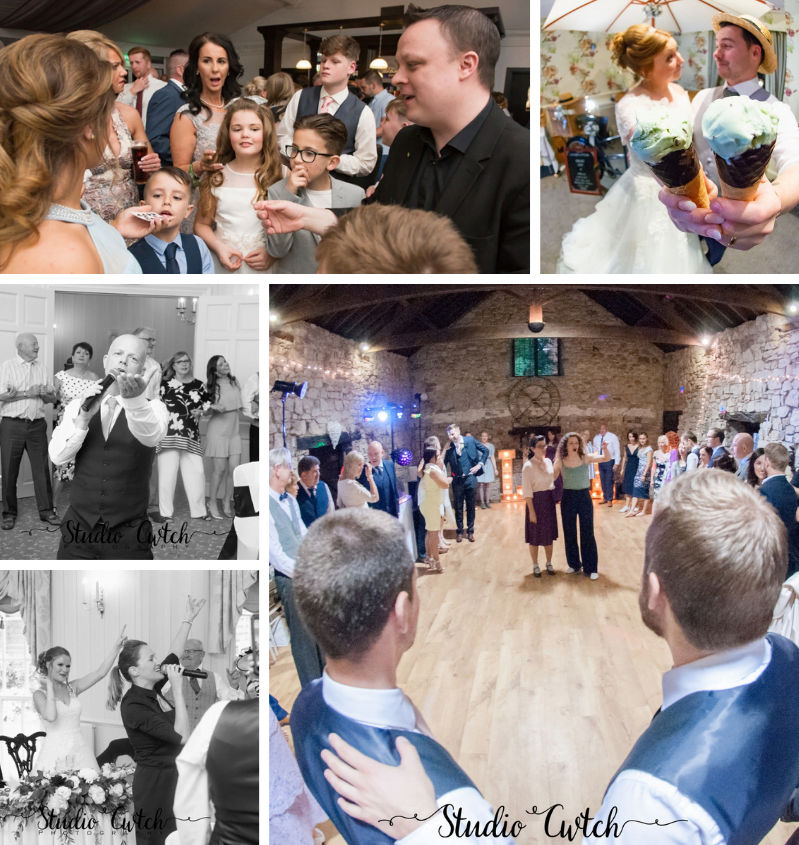 Just the two of you - away from the madding crowd! A time to breathe and be together as a newly married couple while we create beautiful images of how you are together - posed or natural, romantic or fun (or usually all of the above!)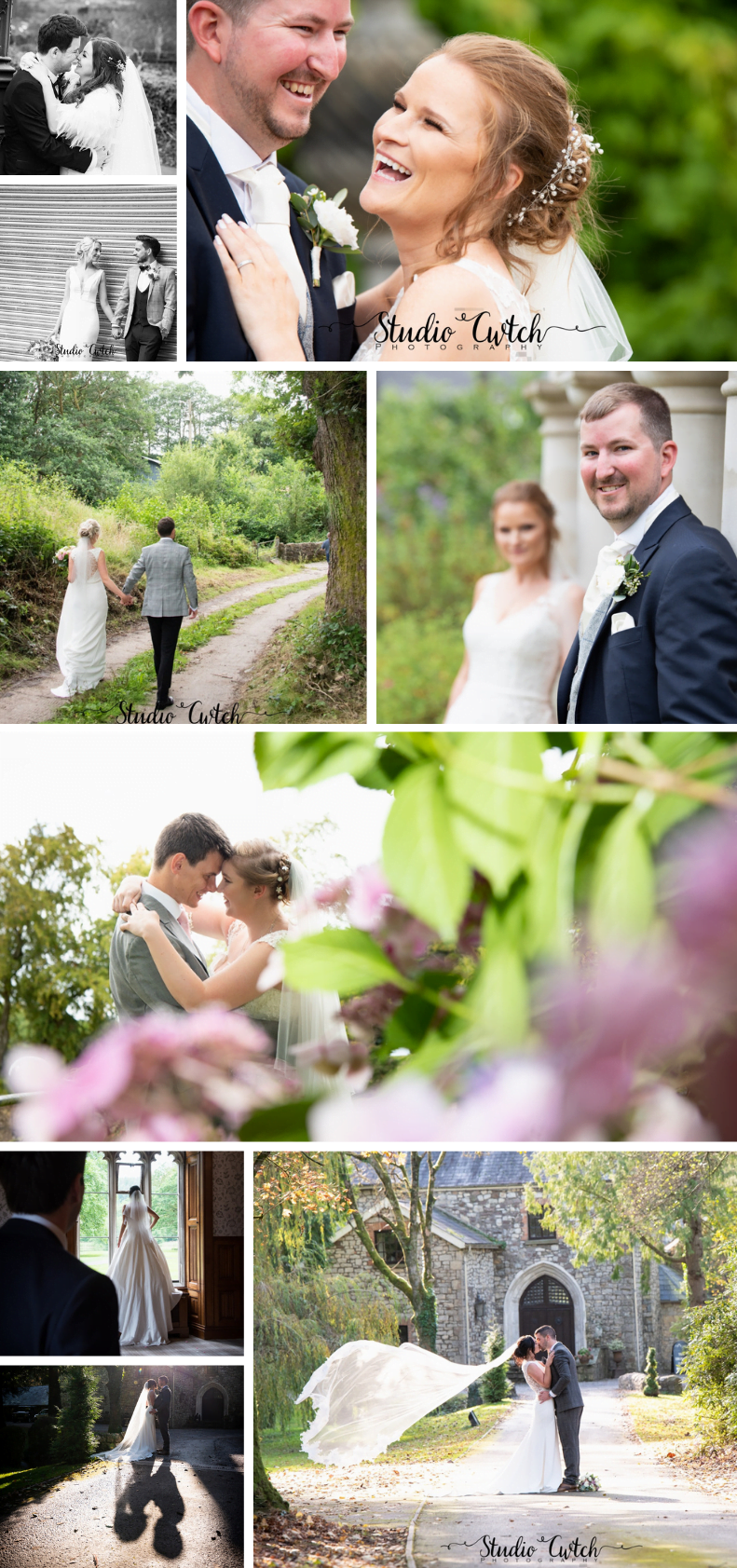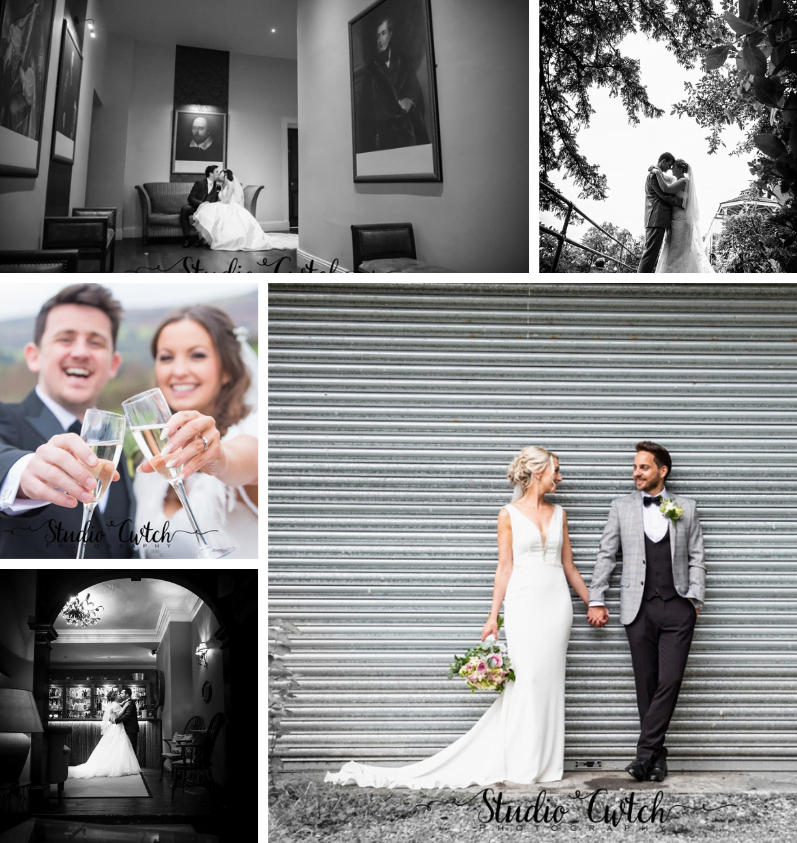 Rain or shine, indoors or outsid, large groups or small - we've got you covered in as short a time as possible. From familiy groups to friends shots and your bridal party.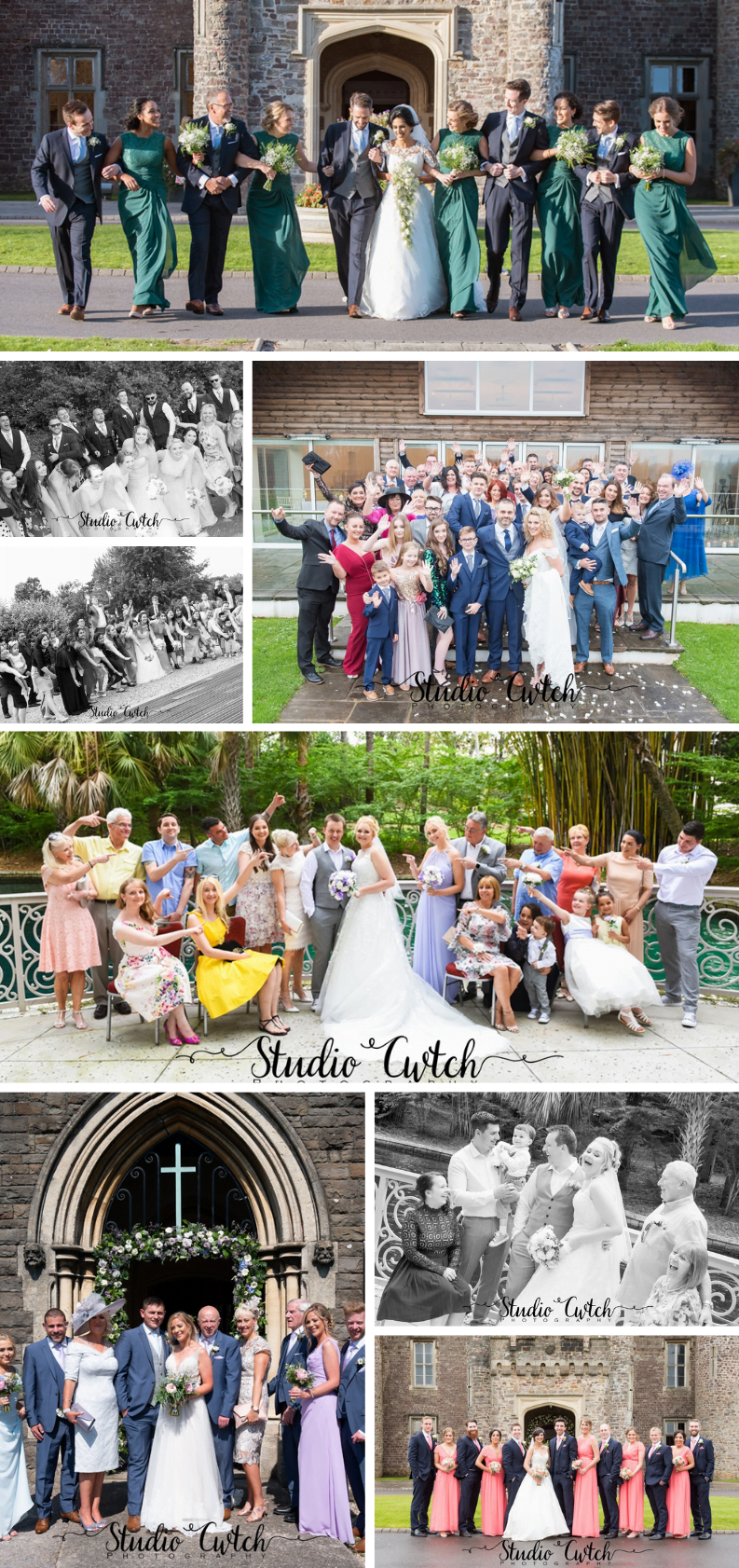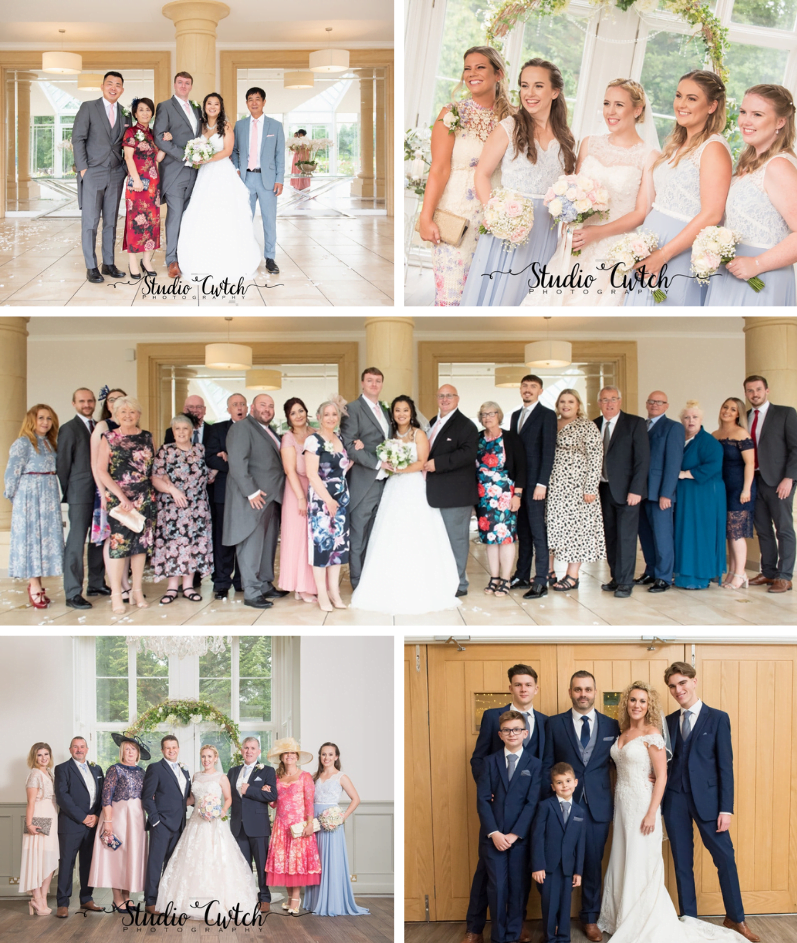 The table plan, favours, chair covers, flowers and sashes. The memory table and sweet cart, the chargers and place names. All the little details that make the wedding specific to you two.


Not quite the sweetest part of your day but it comes close! We'll photograph your cake, details and topper and then you two cutting it and possibly feeding it to each other if you're feeling peckish!!!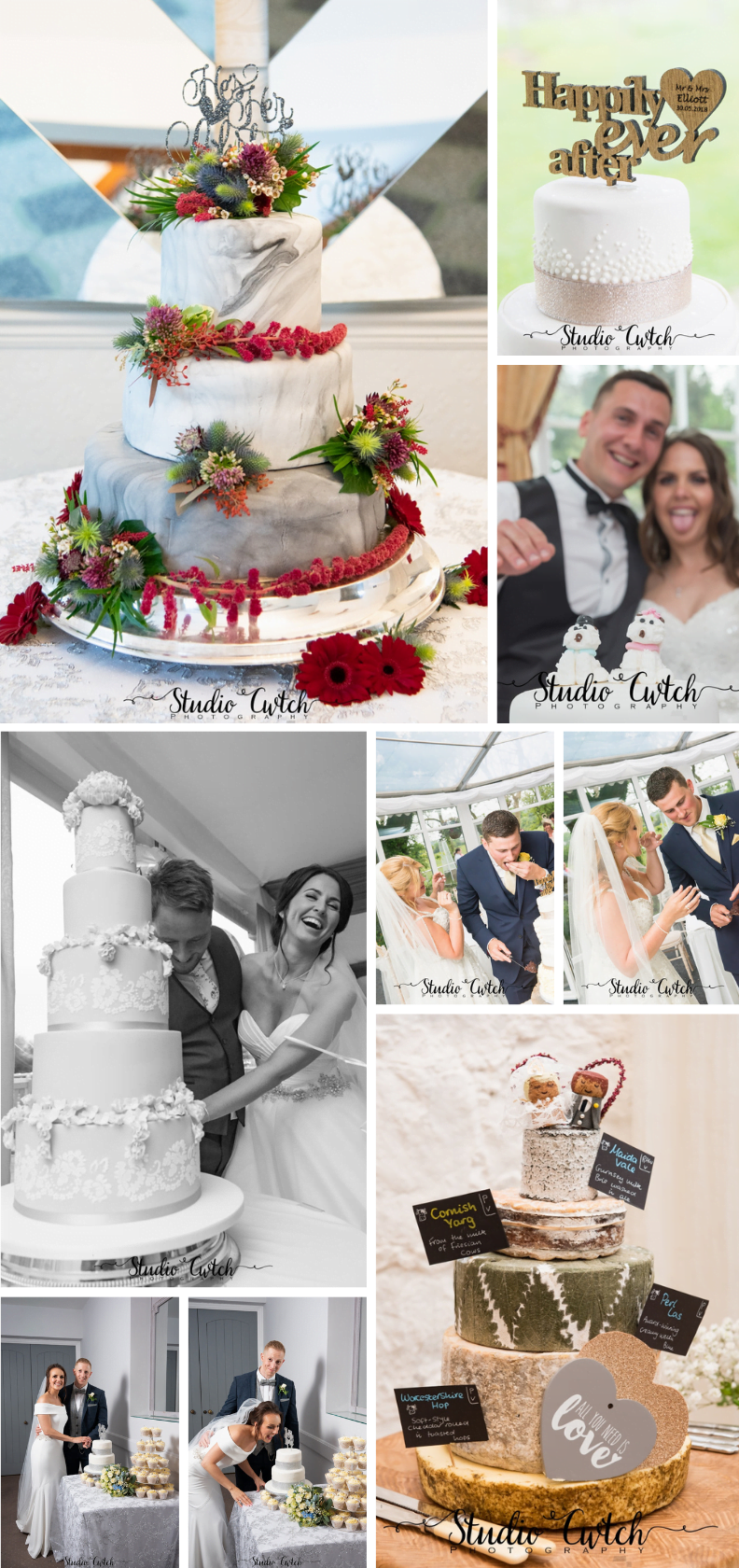 Wedding Breakfast Entrance and Speeches
Your grand entrance into your wedding breakfast and then photographing your speeches, whether it's the traditional three or a free-for-all!


First Dance and Party Time
We'll photograph your first dance, your father / daughter or groom / mum dance or you with your children then a bit of the party time with your guests and your DJ or band.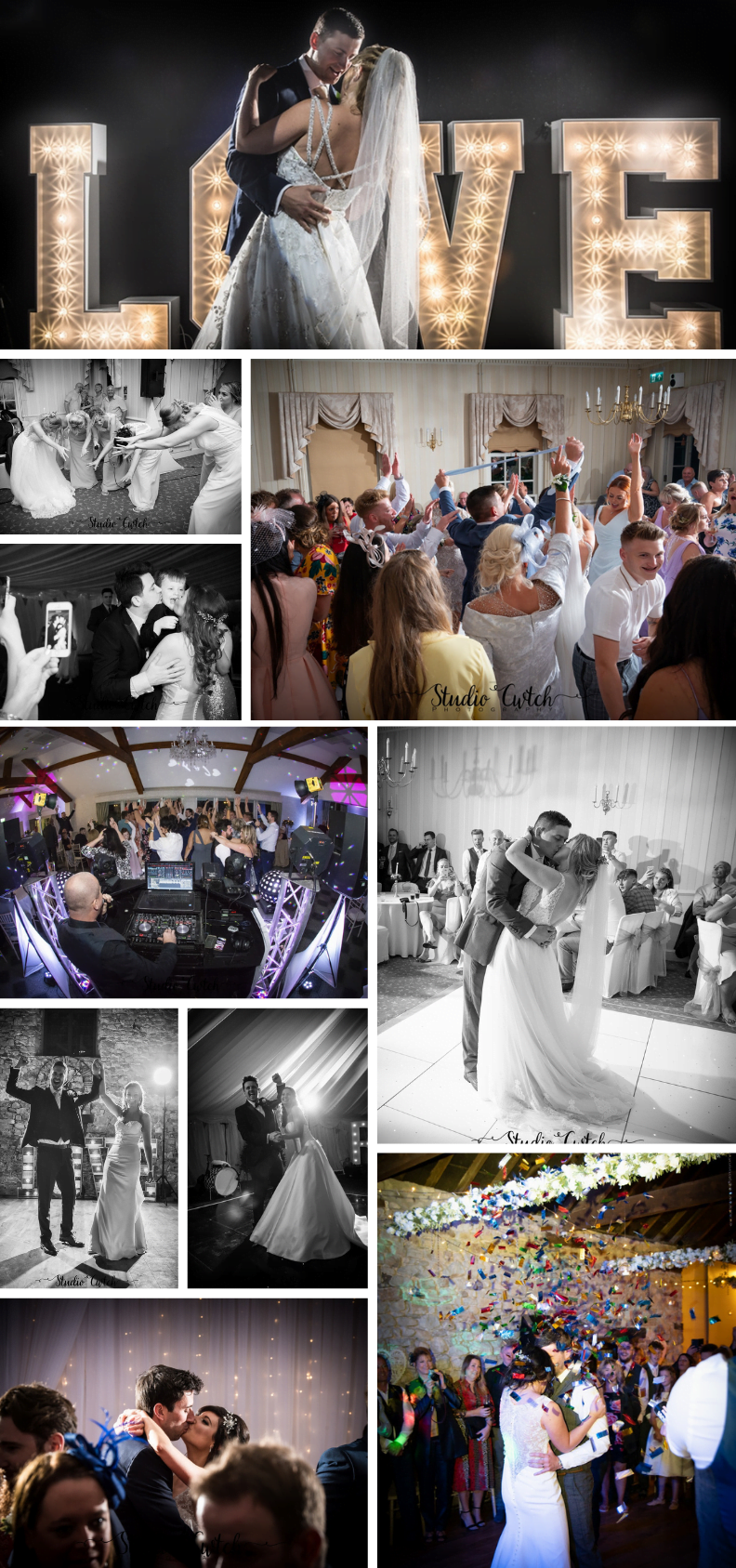 Romantic Sunset / Night shoot with SC lighting
The two of you at the end of your day (usually after your meal and before your first dance) using our Studio Cwtch lighting kit. Rain or shine, these images make the perfect memories.


Sparklers / Glowsticks or Fireworks
A sparkling start to your evening or ending your day with a bang - if you tick this box, we'll be there to photograph it for you.


Once your day is done, you will want the images we have photographed in some form... your options are either as digital images, in and album or as wall art.

Each type can be ticked... one tick would get you up to 100 digital images, or a 20 image album, 3 cwtchy concertina books or a canvas for example.

As the images shows, each thing depends on ticking the bit before, so if you wanted all your images, you'd tick three boxes, the 100, Another 100 and the remainder... for a 10" album with 90 images, you'd tick the 8" and the 10" then also tick the album design (otherwise you only get 1 image per page). If you want to go through a ticklist for a play, just fill in our form at the end and we'll send it to you with no expectations.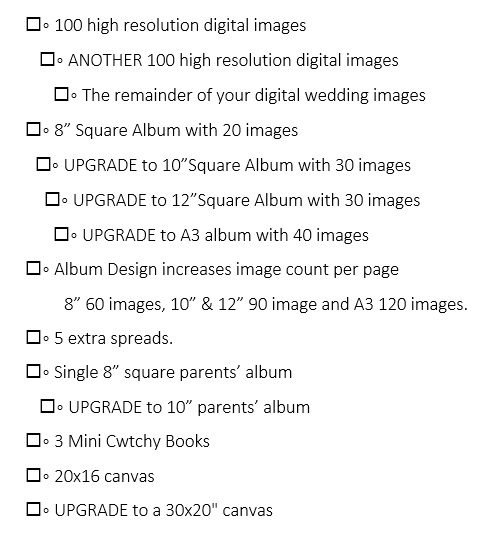 What Cwtch Couples say...
Paul and Jacs are simply incredible! They made us feel at ease throughout the wedding planning and on the day itself they simply slotted in and took the most wonderful photos that we will treasure forever.
Nothing is too much trouble for either of them and that helped to make the day go so smoothly.
We only waited 2 weeks for our photos and the quality was spot on, they certainly made me cry with all the tiny details that I had completely forgotten about.
I wouldn't hesitate to recommend Studio Cwtch to anyone getting married! Thank you guys for capturing memories we will never forget x
Melissa and Matt
Me and my husband can't thank these two amazing people enough.
Not only do they create the most fantastic photos but they are genuinely lovely people too.
Anyone who is debating booking them for a wedding or any other occasion, do not hesitate as you will not be disappointed. They make you feel so comfortable and especially for my husband who hates posing they make it as easy and so natural.
Thank you Paul and Jacs you exceeded our expectations ❤ x x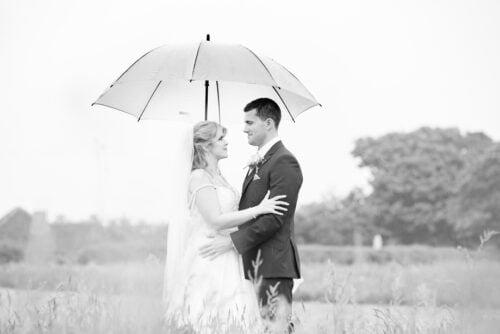 Rachel and Dan
Lloyd and I didn't want our whole day taken up by photos with nearly 100 guests to get around, so Paul and Jac spent as little time with us as they could and what they managed to do in their quick photo sessions with us is just amazing!
On the day, we had so many compliments regarding the pair of them about their professionalism, their speed and how helpful Jac was helping with my dress !
I'm proud to have these photos to cherish for the rest of my life... to say I recommend them is an understatement... for a professional and friendly service and INCREDIBLE photos, you HAVE to have Studio Cwtch, you won't regret it!!!!!
Sian and Lloyd
How we are different!
We aren't your everyday run of the mill wedding photographers.

Why?
Simply because weddings to us are so much more than just taking awesome photographs.

We care. A lot. We care about you!
We care about giving you an amazingly positive and stress free experience.
We care about documenting your day in a very authentic, natural and creative manner that will tell your story for decades to come.

Being in business since 2007 and having photographed over 500 weddings we've seen it all!
This experience gives us the confidence that we will capture your day beautifully for you.

Plus, we're always available, at any time, for questions or concerns; giving our Cwtch Couples peace of mind that their photographs are our #1 priority.


Your images will be ready to view (whenever humanly possible!) within 2 weeks of you getting married.

We've asked around and this is pretty unique in the wedding industry – to have your images individually hand edited and available for you to come and view on the big screen by the time you get back from your honeymoon.

It's the best way to keep your wedding high going! Reliving it all over again through your images.

And the biggest difference...
being the original Cwtch Couple, you've got the benefit of two professional wedding photographers that are completely in sync with each other, instinctively knowing where the other one is going to be and when to duck down out of the other's shot!

We are not just a photographer and a hired in second shooter -
we are a couple in love who love photographing weddings.


Contact Us
Our biggest difference!!!